To get all the latest news about the project please sign up for our Newsletter or follow us on Facebook or twitter.



Newsletter 03.12.13
Thank you, dear friends!
Back from Non/Fiction Book Fair in Moscow we'd like to thank our friends, our families and everyone for the outstanding support in 2013. We'd never thought that our book has been such a great success. This will be the last Newsletter of 2013 – therefore we wish you some wonderful days with your loved ones, enjoy the beautiful time!
2014 we're coming!



X-mas Special
Each book wrapped up in fancy paper based on the wall design of our book release party – created by Quintessenz and yes it's free: www.berlinwhat.com/shop
Click 
here 
 to view some photos of the release party.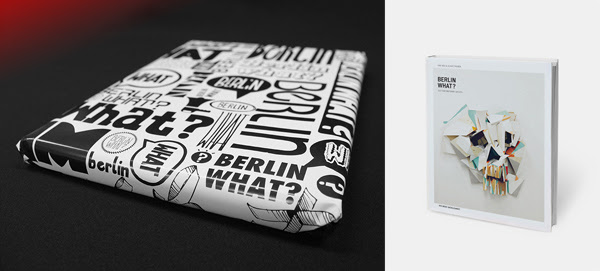 Vogue & Interview Magazine
We loved to read features about BERLIN WHAT? in: Vogue, Interview Magazine, Berlin Art Link, Design Made In Germany, Freistil Online, Artconnect Berlin, Selekkt, …





Newsletter 18.09.13
We're happy to announce the dates of these international book fairs, where the publisher Die Neue Sachlichkeit will present our book "Berlin What?".


3 brand new video interviews.
These 3 new episodes* (with engl. subtitles) of the award-winning art documentary "In The Belly Of A Whale" had been produced by our friends the Editude Pictures exclusively for "Berlin What?". The featured artists are all part of the book.
* You can find these episodes on the DVD in our limited Early Bird Edition.




Radio, Blogs & Bookstores.
Over the last weeks we received very positive feedback (Thanks for that!), had been invited to Radio Arty on FluxFM, blogs reported (Page Magazine, Slanted Magazine, ilovegraffiti & Style.de e.g.) and our book is displayed in many bookshops such as Neue Nationalgalerie, Dussmann, Modulor – just to mention a few.
Newsletter 27.08.13
Thank you all!
We wish to take the opportunity to thank everybody for being with us on that very special evening.
The response was incredible! To those who couldn't take a book plus a free DVD that evening: There are still some more copies of our limited Early Bird Edition.